who we are
Delivering commercial success through architecture, design and branding ...
Stuff International Design Ltd is a commercial architectural, design and branding consultancy. Our team has created a vast portfolio of work that demonstrates our experience and expertise in delivering successful architectural and design solutions for large retail, leisure, mixed use and other commercial environments throughout the UK, Europe, Middle East, Russia and Worldwide.
At Stuff International Design Ltd you will find a dynamic, driven, international team with global experience. We believe passionately in our client's business success. Our team includes skilled professionals, architects and designers. We have a unique approach and will create a team for you that will deliver the best results.
Stuff International Design has offices in the UK and also in the Middle East, the Ukraine and Russia. In Russia we have just completed our 50th project, across 12 different Russian cities. In the Ukraine we are undertaking a variety of projects for the government.
Stuff International Design Ltd is part of a group of companies that includes Stuff Multi-Channel and Stuff Innovations (see below).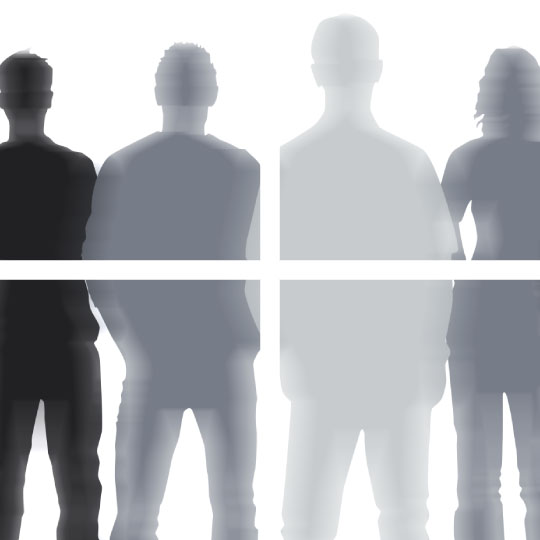 The core team...
John Ward, Chairman
John joined Stuff International Design Ltd in 2007 and was the founder and Creative Director of Ward Design Group. John has worked with some the leading retail and leisure companies in the UK and Europe including: Ford Motor Company, Bang & Olufsen (worldwide), Selfridges, Arcadia, Co-Operative, Yum Foods, McDonald's and Harrods. John's expertise covers not only design, but also manufacturing as part of the Ward Design Group is manufacturing based. His role as Chairman gives him a roaming brief to keep a clear overview of the company's direction and its development into the future.
Charlotte Dobrée Morrison, Director
Charlotte works with clients to define their business strategy and plan their communications across all platforms. She works closely with the design team and is a client director with some key clients.
Her experience ranges from being a City analyst, in financial PR, a communications consultant for private equity and other businesses, including being Head of Communications for the British Private Equity & Venture Capital Association.
Andrey Kisilev, Project Manager, Stuff International Russia, founded 2008
Andrey is a partner in his family's business, Arkiam Plaza, a developer of commercial and residential buildings in Chelyabinsk in the Urals, central Russia. Stuff International Design Ltd has built a good working relationship with the Arkiam team and can produce turn-key solutions for clients in this area of Russia.
Neil Whitehead, Founder and Managing Director
Neil founded Stuff International Design Ltd in 2005. Prior to this he was a key figure in developing Fitch PLC into one of the top design businesses in the world. A qualified architect, whose 30 years in the industry has encompassed creative design, including the updating of the BT Cellnet brand to O2 and BNP Paribas rebranding worldwide, to creating master plans for new cities in Russia, including 25 or more shopping centres there and a 43 storey mixed used tower in Yekaterinburg. Neil lectures at Kingston University, Central St Martin's College of Art and Design and is currently a resident lecturer at South Bank University. He also gives master classes in architecture and design at conferences worldwide.
Ruslan Mizerkevich, Project Manager, Stuff International Ukraine, founded 2013
Stuff International Design Ltd's representative in the Ukrainian market, Ruslan, is based in Donetsk. Ruslan has been working with us and investors on a number of large projects, bringing his project management, tenacity and language skills to the team. Euroinvest Group Ltd is Ruslan's own investment development, construction and sales company in the Ukraine.
Stuff International Design Ltd, as an international concept architect, with Ruslan can deliver all concepts, approvals and construction for developments in Ukraine. We can showcase our experience in Russia, where we have just completed our 50th project. Our goal is to build a better quality of life for all in Ukraine.
Mark Downie, Stuff International Design Limited, Middle East and Africa
Mark Downie is a Stuff International Design Ltd partner, based in Dubai and runs its Middle East and African Office. Mark is a successful business man who works on connecting business opportunities with consumers, through branding and commercial environments. He is currently working on a number of retail and leisure projects in the Middle East and Africa and is driven to expand this market.
Mark's expertise in is New Product Development, Marketing Promotion and Management Consultancy. His experience includes working with Unilever, Beecham Products International based in the Chairman's Strategic Development Group overseeing several product categories globally and for various clients in FMCG and consumer durables in Europe, the Middle East, USA and Russia. He is also a serial entrepreneur who has built and sold many companies, was born in Scotland and is a graduate of Edinburgh University in Psychology and International Business.
We are supported by a number of very experienced architects and designers, including:
Stephen Anderson: a qualified architect, who handles many of our overseas projects. He was a Creative Director at BDP for many years.
David Sorrell: a skilled and qualified architect who has worked with Auketts for many years.
Our associates
We work with companies that share the same vision with us, whose skill sets we can draw on, brief and project manage, including:
Studio48: Gabriel Murray and his team have extensive experience in hotels, food and beverage, retail and leisure design.
PTG: an architectural technology company, experienced in using Revit, based in London.
Met Studios: specialises in International Museum Design, based in London.
Yawn Creative: a design company, set up by a young, highly energetic, innovative team, who love the world of branding, based in London.
Stuff International Design also has two sister companies:
Stuff Multichannel, a specialist in web development, internet video and digital design, set up by Neil Whitehead and Jon Mason in 2003.
Stuff Innovation, which invests time and knowledge in companies in exchange for equity.