Ground cut for new town of Copatyka designed by Stuff
10 December 2012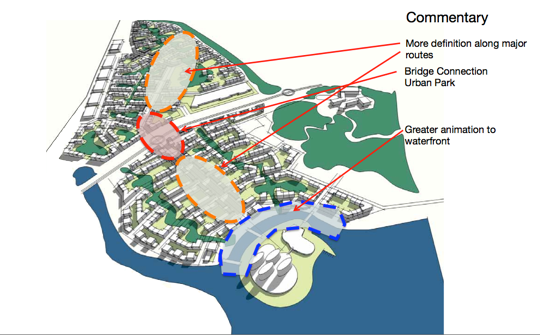 The new town of Copatyka is being designed for Atomstroy by Stuff International Design Ltd. Today the ground works began for the infrastructure of this exciting development, which will soon be inhabited by a population of some 17,000 people, including homes, offices and leisure on the 70 hectare site.
Inspired by the world's new towns, including Milton Keynes and Welwyn Garden City, it is located in the most beautiful area, an hour's drive from the centre of Yekaterinburg. Atomstry, one of the largest developer construction companies in the Russian Urals, will move its Head Office here.

Stuff has organised all aspects of the site, from roads and parking, to housing, commercial, offices, retail and leisure. The aim is to create a real community that will be able to enjoy its beautiful surroundings, so Stuff International has planned the orientation of the development to afford attractive views and integrate it with the natural environment.
Stuff has created a unique design and range of buildings that incorporate a flavour of the vernacular and work with the extreme weather conditions of the region.

The building of this town will be phased over the next 10 years.